Calgary-based visual artist Lorna Dockstader brings her abstracted collection of acrylics to The Avenue Gallery this month.
Her paintings, such as Smooth Sailing, explore landscape painting in a novel way while staying true to the principles of design.
"For many years, I've wondered what it might be like to remove the subject matter and just create interesting lines, shapes and colours to describe the feeling of a place," said Dockstader. "As I began these new abstracts, I thought of summer near the water. We often walk along the shoreline, watch the brilliant white sails of boats against the cerulean sky and deep indigo of the water. So many shades of blue, looking so fresh beside the pure whites. And so my exploration into abstraction began. I hope these make you feel the spray of sea mist or the heat of the sun, at any time of the year."
Dockstader's work has received national acclaim. In 1994, she received Signature Status with Distinction from the Pastel Society of Canada. In 2002, she received Senior Signature status from The Federation of Canadian Artists.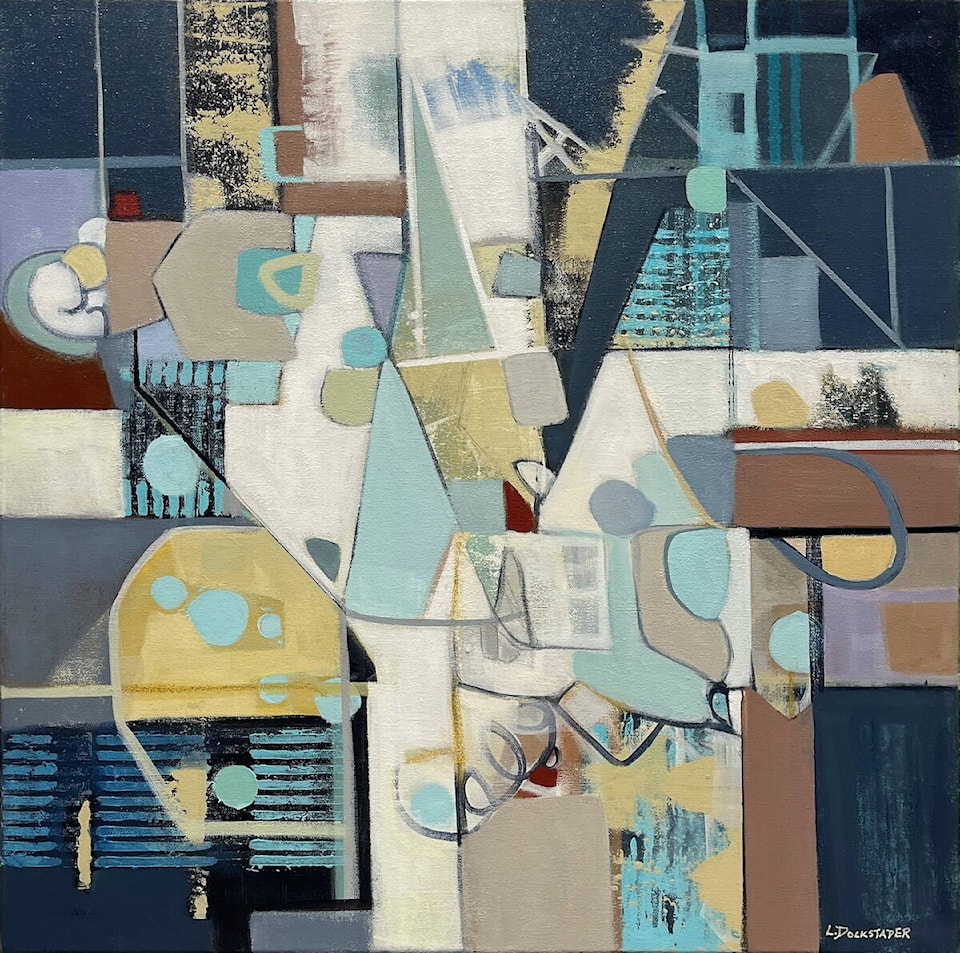 Guy Hollington, whose works are also being exhibited at The Avenue Gallery, began his career in glass almost by chance; an offhand comment led to an introductory six-week course that then morphed into a passion for the blown glass medium. Further study at both the Corning Museum of Glass and the Pilchuk School of Glass provided insight into the intricacies of glass blowing and refinement of his skill.
His technique shines through in his piece Feathered Multicolour Vase. The feathered look was created by raking the glass while hot. The result is a dynamic work of art which could serve as an eye-catching addition to any interior decor, said Hollington.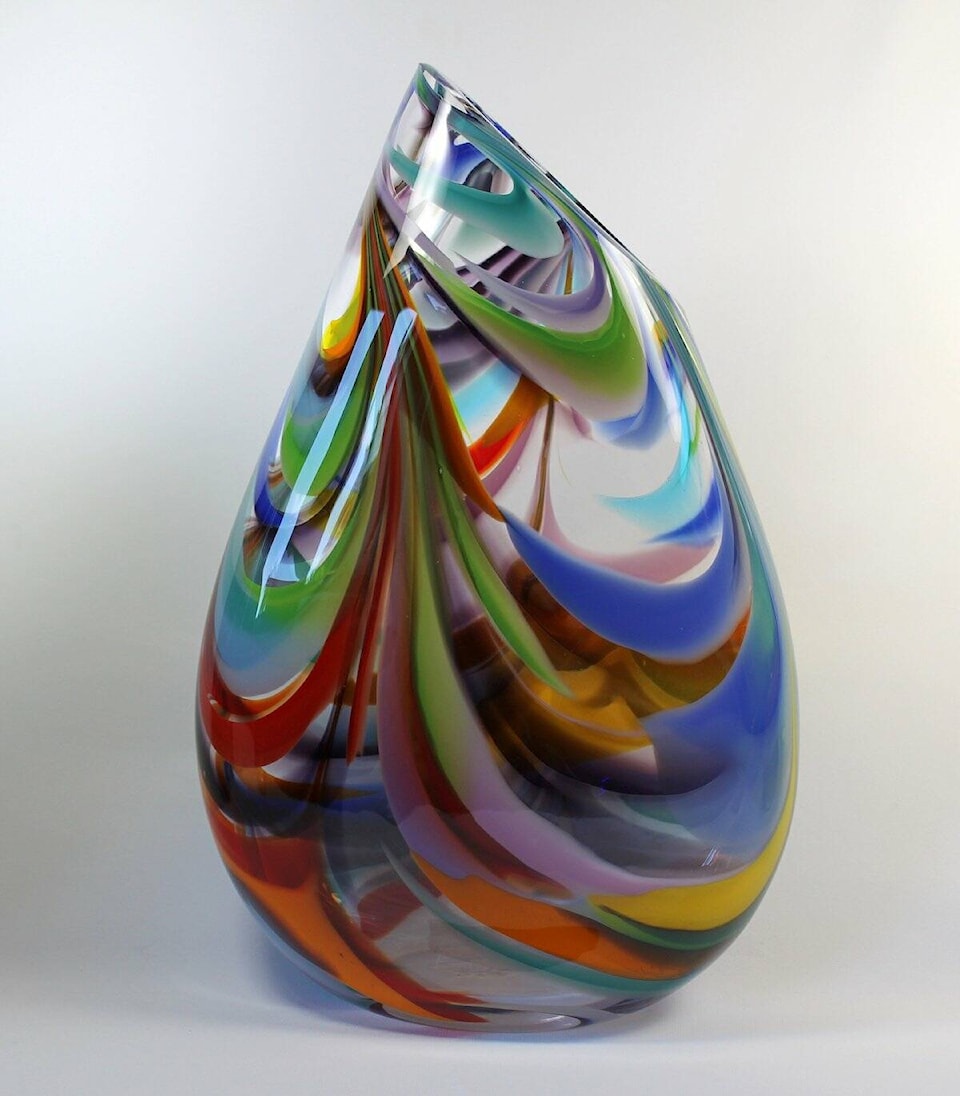 Also at The Avenue Gallery, Denna Erickson's paintings are alive with personal symbols and organic shapes layered in glazes of luminous colour. Transparent layers of paint are built up with shapes and forms transcending through.
A celebration of life, Denna's newest series is symbolic of love, friendship, gratitude and trust.
Visit theavenuegallery.com for more.
[gps-image name="33407046_web1_230725-SNE-AtTheGalleries_August-art_2.jpg"]
READ MORE: Oak Bay's Bowker Creek Brush-Up returns for residents to canvas once again
The West End Gallery's curated collection featuring Canadian artists continues throughout the summer. Participating artists include Steven Armstrong, Alain Bédard, Cameron Bird, Naomi Cairns, Sophie Carrier, Rod Charlesworth, Steve Coffey, Ken Faulks, Ilinca Ghibu, David Graff, Greta Guzek, Madison Hart, Elena Henderson, Dana Irving, Paul Jorgensen, Annabelle Marquis, Maria Medina, Elka Nowicka, John Ogilvy, Paul Paquette, Peter Shostak, Jeannette Sirois, Blu Smith, Peter Wyse and many more. Accompanying glass and sculpture by Kathleen Black, Elaine Brewer-White, Dulce Alba Lindeza, Robert Held, Tammy Hudgeon, Darren Petersen, and David Thai.
Gallery hours are Tuesday to Friday from 10 a.m. to 5:30 p.m, Saturday 10 a.m. to 5 p.m. and Sunday from 11 a.m. to 4 p.m. Visit westendgalleryltd.com for more.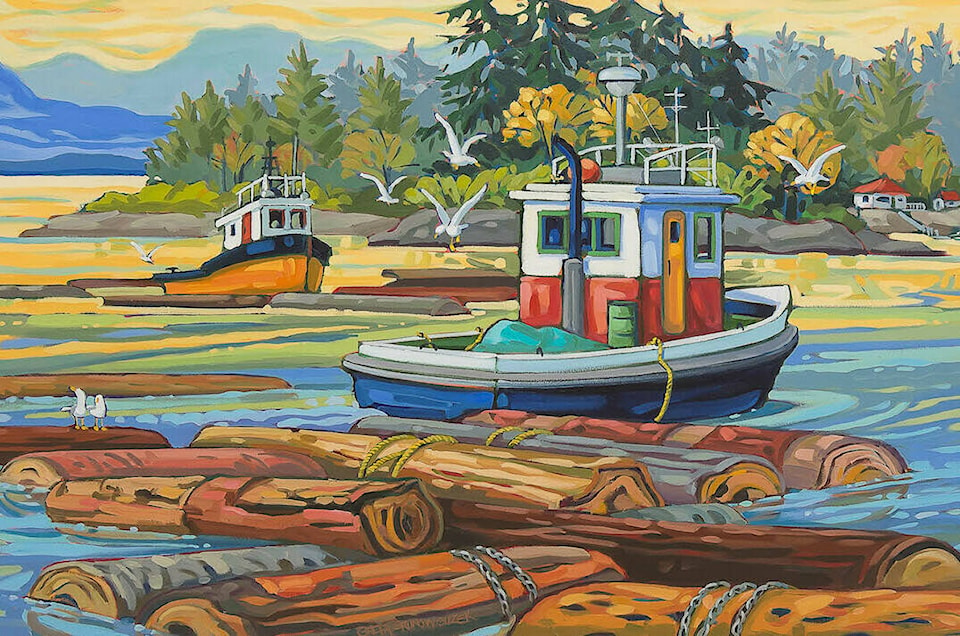 READ MORE: Influence of comic books examined in new art exhibit in Nanaimo
Currently on display until Aug. 8 at Madrona Gallery is the 14th annual Colours of Summer group exhibition. This dynamic collection of Canadian works showcases a diverse range of creative expression and artistic techniques. Featured in the gallery are impressionistic landscape paintings, guestrual works of abstraction, and sculptures that are expertly crafted.
Coming soon to the Madrona Gallery is an exhibition by renowned artists Harry and Linda Stanbridge. Harry & Linda Stanbridge: Paint and Fire will be featured in the gallery from Sept. 9 to 21.
Visit madronagallery.com for more.
READ MORE: Heartfelt musical set for Victoria theatre stage
The Art Gallery of Greater Victoria currently has three exhibitions: The Street, While Black and Symbiosis.
Organized and circulated by the Vancouver Art Gallery, The Street explores the arena where private and public realms intersect. More than 50 works including painting, photography, print and video will be on display, ranging in date from the 18th century to the present. The exhibit runs until Sept. 3.
While Black: a forum for speculation on what the gallery can't hold is a multi-year series of forums, talks, and public presentations developed and organized by Black curators from across Canada in conversation with artists. Through the works of 10 artists, the project considers both the limits and possibilities of the relationship between contemporary art spaces in Canada and Black art, artists, arts workers, and audiences. While Black runs until Oct. 22.
Symbiosis, running until Oct. 29, gathers interdisciplinary contemporary artists located in B.C, across Canada and internationally who have produced work that explores forest ecologies and musings about mushrooms. Considering mushrooms from all angles – including teachings from the land, medicines and survival – the artists dive into the scientific and artistic curiosities of the natural world.
For more information visit aggv.ca.