Say so long to the CX-9
You could say it was inevitable that Mazda's seven-passenger tall wagon would enter retirement.
The outgoing all-wheel-drive CX-9 has a turbocharged 2.5-litre four-cylinder that makes up to 250 horsepower. It's replacement, the recently arrived 2024 CX-90, has a turbocharged 3.3-litre inline six-cylinder plus a 48-volt electric motor that produce a net 340 horsepower.
Also available is a plug-in hybrid system consisting of gasoline 2.5-litre four-cylinder plus an electric motor that make a net 323 horsepower.
* * * * *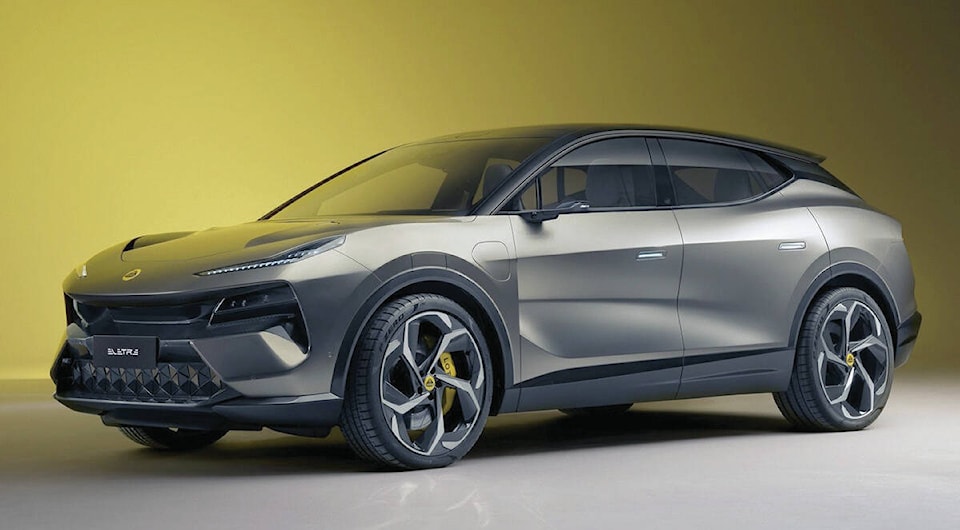 It's time for a good look at Lotus's new electric utility vehicle
The four-door Eletre hatchback is unlike anything Lotus has ever produced.
The automaker, best known for its slinky sports cars, launched the electric Eletre (the name means "coming to life") in China in the spring and it's slated to arrive in North America for 2024.
The five-passenger vehicle is longer than a Land Rover Range Rover and comes in base, S and R trims, but it's unknown if all three versions will be available in Canada. Most likely we'll be getting the 905-horsepower all-wheel-drive R model that comes with a 112-kilowatt-hour battery and a two-speed transmission.
According to Lotus, the Eletre can sprint to 100 km/h from rest in less than three seconds. The top speed is 265 km/h.
* * * * *
[gps-image name="34058094_web1_230930-TodaysDrive-Sleuth_2.jpg"]
Hyundai's version of the Kia EV9 is due for 2025
The coming seven-passenger Hyundai Ioniq 7 (shown in concept form) will be comparable in size to Kia's version (the EV9) and will closely match the gasoline-powered Hyundai Palisade and the Kia Telluride family haulers.
The Ioniq 7 will likely be outfitted with the same or similar single- and dual-motor battery-electric systems as the EV9, which should mean outputs of 215 and 379 horsepower, respectively. The more potent powertrain in the AWD EV9 GT – 576 horsepower – is not guaranteed for the Ioniq 7. What is expected is a maximum range of about 480 kilometres (depending on battery size). The Ioniq 7 is expected to arrive by mid-2024.
* * * * *
The Wrangler gets a makeover and updates for 2024
The iconic Jeep 4x4 is most noticeable for its smaller and more attractive slotted grille. Additionally, the dashboard of the 2024 Wrangler comes with a 12.3-inch infotainment screen that replaces the previous 5.0- and 7.0-inch versions.
With the new Dana-brand rear axle, which is exclusive to the Rubicon model, the 2024 Wrangler can tow up to 5,000 pounds (2,270 kilograms), compared with a maximum 3,500 pounds (1,590 kilograms) for other trims.
Returning for duty are the 385-horsepower 3.6-litre V-6, the turbocharged 270-horsepower 2.0-litre I-4 (with added torque), the 2.0 paired with a plug-in electric motor in the 4xe plug-in hybrid (375 net horsepower) and the 470-horsepower 6.4-litre V-8.
Cancelled for 2024 is the 260-horsepower 3.0-litre V-6 turbo-diesel. The 2024 Wrangler is also available with four different 4x4 systems, depending on the model and powertrain.
* * * * *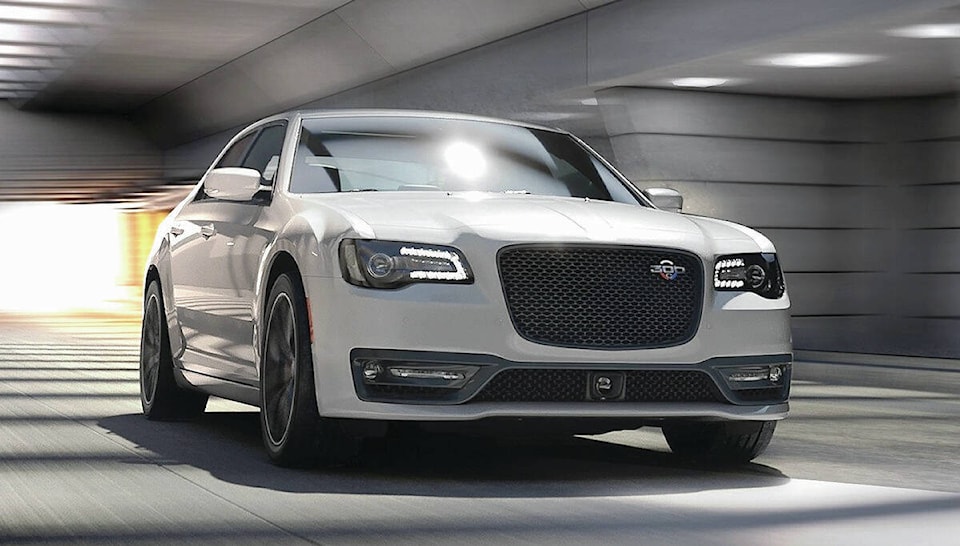 It's goodbye and farewell to the 300C
Chrysler's full-size sedan has had a long ride dating back to the 2005 model year.
For its last-call victory lap, the 2023 300C kicks up its heels with a final-edition model equipped with a 6.4-litre V-8 that makes 485 horsepower and 475 pound-feet of torque.
That's nowhere near the output produced by the related Dodge Challenger and Charger Hellcat models that maxed out at 797 horsepower, but 485 is not bad for a car that also saw duty as an airport limo in its heyday. Final-edition 300C production is limited to 200 vehicles for Canada.
* * * * *
TRENDING UP
Volkswagen's self-driving minivans beginning testing in the United States: The electric ID.Buzz, slated to arrive here sometime in 2024, will eventually be available as a driverless robotaxi for fleet use. Testing is currently under way in Austin, Texas, where it's anticipated that the autonomous model will initially go into service by 2026, prior to availability expanding to other major cities. Testing in Germany has also already begun.
Written by Wheelbase Media
If you're interested in new or used vehicles, be sure to visit TodaysDrive.com to find your dream car today! Like us on Facebook and follow us on Instagram