Atomique Productions announce Rock the Shores festival will not return in 2019, future is uncertain
The Latest
Captured on video, the vehicle headed westbound against oncoming traffic before crashing
Vlad Cristian Eremia is also charged with assault with a weapon
Impress TV
Canadian Tire: How to win the war on cleaning and clutter!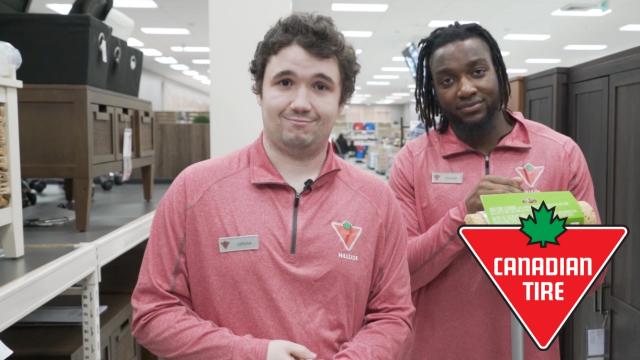 sponsoredMore videos
The only other NHL broadcast in an Canadian Indigenous language happened Jan. 30, 2010
Committee makes a number of recommendations in Friday report
Flare is too weak and any light show would be limited to Alaska, Canada, Iceland and Norway
The albino penguin hatched in mid-December and has been under veterinary care
Calling it a 'niche market'
ReyBots robot met premier, 'dodged' the competition
Michael Jackson's estate has condemned the HBO documentary Leaving Neverland
The 47th annual art show is taking place until March 24
Opinion
Instead of sympathy, some have worked to distance themselves from these attacks or to assign blame.
According to seismologists, Vancouver Island is overdue for a magnitude 7 earthquake.
Magnitude 4 or 5 earthquakes will likely wake you up, while a 7 will result in toppled bookcases and fallen chimneys. Thanks to B.C.'s stringent building code, structural collapse is not expected in magnitude 7s. Magnitude 8 or 9s have the same severity of shaking as a 7, but their duration lasts longer, often over 2 or 3 minutes. They cause structural building damage and ruptured gas lines, often causing fire.
READ MORE: Vancouver Island overdue for the big one
As well as this imminent quake, experts also see the potential for a magnitude 9 mega-thrust rupture earthquake too. These Cascadia Subduction Zone earthquakes happen every 200 to 800 years, and the last one occurred 300 years ago. If it hits magnitude 9, it will cause a tsunami, wreaking havoc on some coastal communities on the Island.
The last big Vancouver Island earthquake struck Courtenay in 1946 and measured 7.3 on the Richter scale. The GSC says quakes of this magnitude should happen every decade, so the Island is about 70 years overdue.
READ MORE: 200 tremors recorded near Vancouver Island due to 'tectonic dance'
Take our poll and let us know when you think the next major earthquake will strike Vancouver Island.
Spring fashion at Shawnigan Lake School
Owner of City Tile Nanaimo Celebrates 15 Years in Business