Saanich plans to double the share of all trips made by active transportation by 2050.
The Latest
The roof of the warehouse was blown off in the explosion near St. John's
Following the trade Senators make no mention of allegations against Hoffman's partner
Impress TV
Real Estate TV: Oak Bay Avenue's amazingly friendly vibe!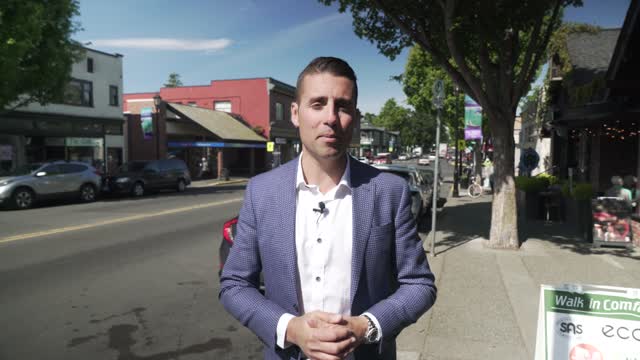 sponsoredMore videos
Barry Trotz announced his resignation on Monday
Port Angeles wins two of three in weekend WCL series in Victoria
In case you missed it, here's a look at replay-worthy highlights from across the province this week
Manufacturers think that edibles will do well with users who don't want to smoke or vape
Grab a sausage and drink and enjoy live music or watch your…
All books free Sunday afternoon, with a $10 admission
Close to 1,000 pieces of art on display Saturday in picturesque Saanich vineyard
Drew Scott and his fiance Linda Phan say "I do" during week-long celebration in Puglia
Opinion
Child advocate Bernard Richard leaves B.C. with harsh message
A group of First Nations communities and others are fighting to have fish farms moved to on-land operations. The industry suggests this would cripple the industry that employs more than 6,000 British Columbians. What do you think?
https://www.saanichnews.com/community/camosun-screens-film-focused-on-fish-farming-fracas/