Cook Street collision occured in the early morning hours of Tuesday
The Latest
Fire shut down Highway 4 in both directions
Environmental organization develops app to help with the nationwide count
Impress TV
Cadboro Bay Real Estate Alert: The market is starting to move!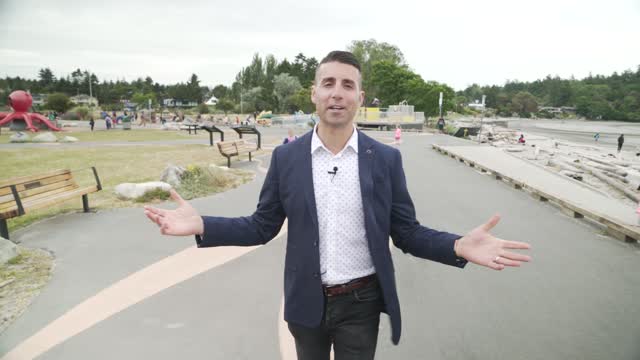 sponsoredMore videos
Oak Bay Lawn Bowling Club hosts the Bowls BC Provincial Mixed Pairs…
The fictional game in the Harry Potter series has become popular around the world, with 600 athletes in Canada alone
West coast city narrowly beats Toronto, but is bested by Calgary
The British actor is fueling speculation on Twitter
Lingering smoke from wildfires contributed to the province issuing a smoky skies bulletin
Organizers hope to run the camp next summer as well
Survey finds frustration with live event tickets being scooped up
The Queen of Soul cancelled planned concerts earlier this year after she was ordered by her doctor to stay off the road and rest up.
Opinion
The grief of this orca mother may not be visible anymore, but we must not forget.
With apologies to Creedence Clearwater Revival, Saanich residents could be forgiven for having the song Have You Ever Seen The Rain bouncing around in their heads this summer. It seems like forever since we last saw a downpour that this part of the world is so famous for. So how is your lawn holding up? Are you frantically moving the sprinkler from location to location, or are you just letting it go brown for the summer? Let us know what you think.
https://www.saanichnews.com/community/victoria-sees-no-rain-in-july/
---