Chances are, you know someone with hearing loss — even if you don't know they have it. According to a 2021 Statistics Canada report, 38 per cent of adults aged 20 to 79 have hearing loss, or more than one-in-three of your family and friends.
Hearing loss is more common at older ages in Canada — 51 per cent of Canadians in their 50s have audiometrically measured hearing loss, and that number jumps to 77 per cent for Canadians in their 60s and 94 per cent for Canadians in their 70s.
At the same time, many Canadians are unaware that they are living with hearing loss. In adults aged 40 to 79, only eight per cent of men self-reported hearing impairment, even when 63 per cent had audiometrically measured high-frequency hearing loss. Only 5 per cent of women self-reported, with 46 per cent having measured hearing loss.
"Once we understand how common hearing loss is, there are many things we can do to improve the way we communicate and take better care of our hearing health," says Jillian Price, Director of Audiology & Client Experience and Chief Audiologist at HearingLife Canada.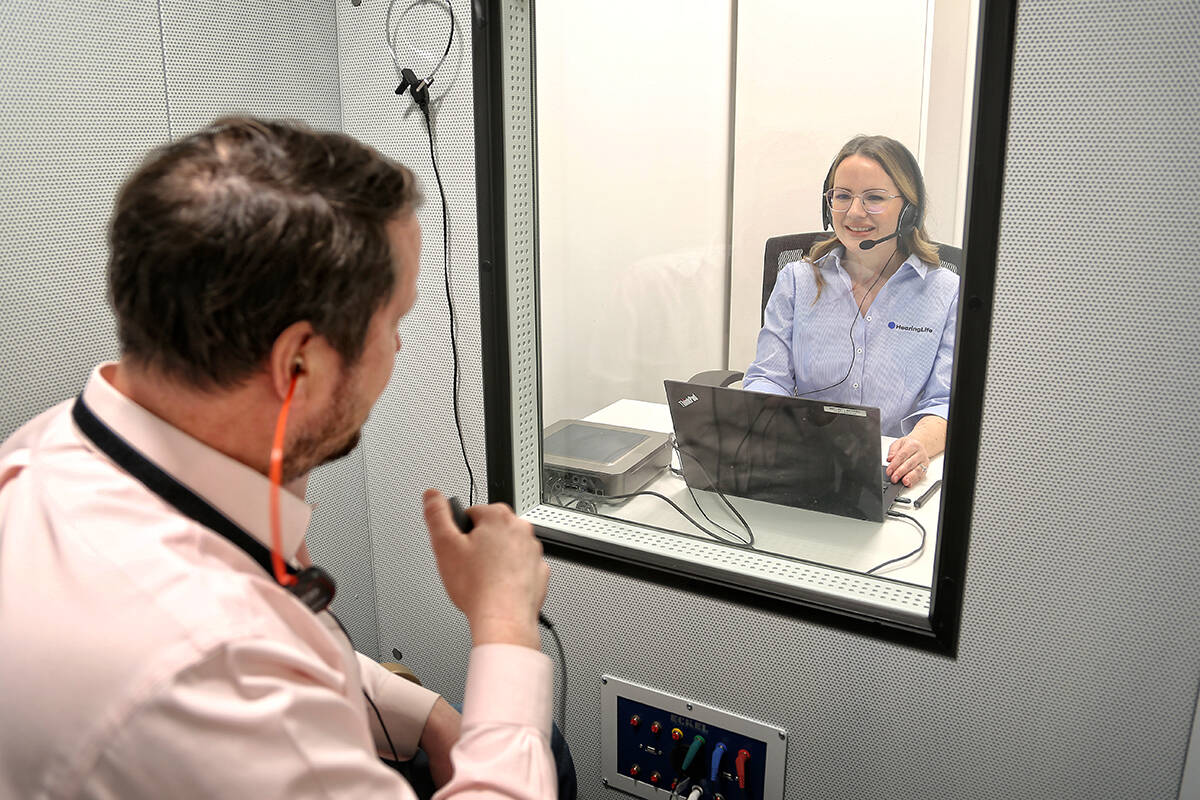 Regular hearing testing and early intervention can help
HearingLife Canada has a goal of providing every Canadian over the age of 60 a baseline hearing assessment — the first step to understanding your hearing.
"Even if you don't currently have hearing loss, establishing a baseline assessment will help us track any future changes. May is Better Hearing and Speech Month, a great opportunity to take action," Price says.
Hearing loss can affect many aspects of our lives. If you struggle to communicate with others you may feel frustrated, or even choose to stay at home. Social isolation can mean less exercise for your muscles — and for your brain — leading to a loss in cognitive function and a strain on your mental health. The sooner you can get help for hearing loss, the easier it is to keep engaged with the people and activities you enjoy.
HearingLife hearing centres offer free hearing tests to adults over age 19! Your hour-long test includes a consultation with a hearing care professional to discuss your same-day test results. If hearing loss is detected, your hearing professional can provide assistance in choosing the best hearing aid solution for your needs, though no purchase is required.
The company is also offering a special discount for May: up to $2,000 off your purchase of select hearing aids. Some conditions apply. Ask your local clinic for details.
HearingLife is Canada's largest group of hearing centres, with over 300 locations across the country and thousands of clinics worldwide. That means that help is always nearby, whenever you need it. Call 1-888-514-9515 to make an appointment today, or book online.
To find a hearing centre near you and book a free hearing test today, visit www.hearinglife.ca.