What could life look like, living seaside in Royal Bay? Here's a glimpse at how the day might unfold from your inviting ELIZA condominium…
Imagine starting your day with the fresh, off-shore breeze coming through your bedroom windows, then greeting the day with an early-morning workout in ELIZA's private, fully equipped gym. Reward yourself with a coffee on the rooftop terrace or pop into the local coffee shop before dropping the kids off at the childcare centre in The Commons next door or the brand new schools nearby in Royal Bay.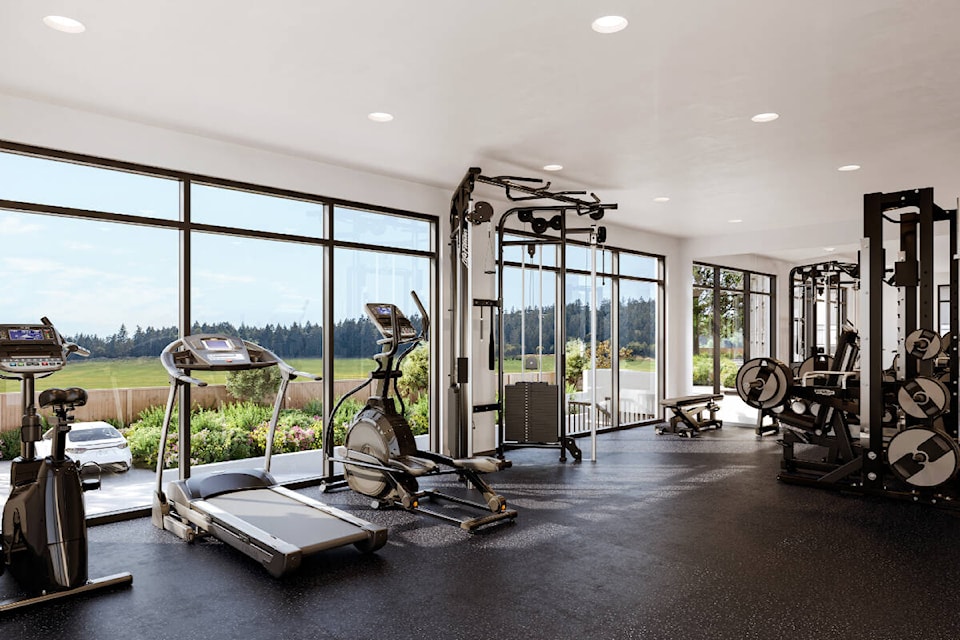 Fuelled up and ready to tackle your day, it's time to head to your home office or make the easy commute to any of the Greater Victoria communities, all just a short drive away. For those lucky enough to take their meetings from the comfort of home, lunchtime solutions are as close as your beautiful, full-sized kitchen outfitted with stainless steel appliances with high-end features like an induction cooktop and wall ovens.
Finish your work day with an early evening stroll along the landscaped walking trails or a jog by the ocean at Royal Bay Beach, just steps from your front door. On your way home, stop by Quality Foods for an easy dinner, including delicious Chinese take-out and a wide variety of deli options.
Already daydreaming about the weekend? ELIZA's onsite amenities make entertaining a breeze – welcome friends to the rooftop patio and fire pit, or book time in the furnished amenity room, perfect for family gatherings with its residential kitchen.
With community events, brand new dining opportunities at The Commons, and more entertainment options just a short drive away, you'll always have something to look forward to, right outside your front door – picture yourself living your best life today at ELIZA in Royal Bay.
Already over 70 per cent sold, register now and make ELIZA at Royal Bay your new home.
Brought to you by Pacific Capital Real Estate Group, and sold by Island Realm Real Estate, register now to find out why people are calling ELIZA in Royal Bay, home. Register at elizacondos.com or email hello@elizacondos.com to book an appointment.
READ MORE: Homes are designed with the needs of both their two-legged AND four-legged residents in mind