With many navigating challenges ranging from the supply chain to staffing, finding an established local business that's actively in growth mode offers a valuable learning opportunity.
What are the secrets to their success?
It's a question we posed to Dave Stephens, co-owner with wife Lisa of LIDA Construction, and the Greater Victoria Chamber of Commerce's 2023 Business Person of the Year.
Over the last 25 years, Dave, Lisa and their team have firmly established LIDA as one of the south Island's most sought-after builders of quality custom homes – winning Builder of the Year both in B.C. and on Vancouver Island from the Canadian Home Builder's Association.
"From the start, LIDA was built on a foundation of trust, transparency, integrity and a commitment to client service," Dave explains. "That foundation has let us grow and expand both our offerings and our team over the years, and continues to support us into the future."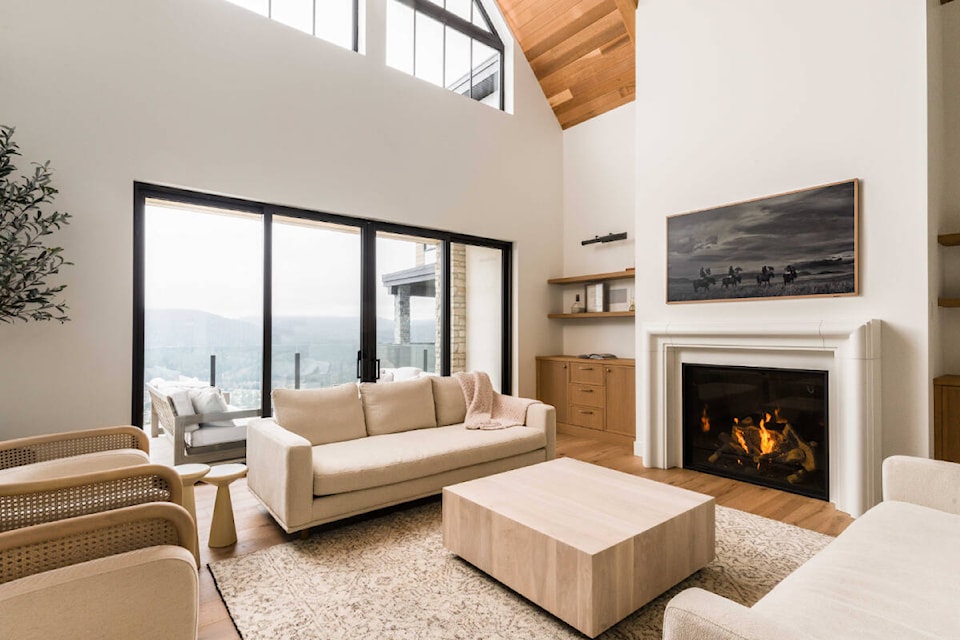 Of course, goals are one thing, but achieving them requires both a plan and a process.
Step one was cementing the company's core values: a commitment to excellence; being team players; and doing what they say they'll do.
Step two? A well-organized, proven process that includes comprehensive planning, preparation and fully integrated design-build services. Here's what that looks like:
Consultation – The LIDA team and clients review the process and project plans, review a concept estimate and see if there's a mutual fit.
Collaboration – This is the time for the feasibility study, plan review, construction and design meeting and establish a preliminary budget.
Contract & design – Plans are finalized, permits submitted, interior design details are firmed up and the budget is approved.
Construction – A kick-off meeting gets building underway, followed by ongoing quality control and weekly updates.
Completion – Homeowners receive a systems orientation, ensure there are no deficiencies and take possession of their new home!
Continuing care – All LIDA homes enjoy a 2-5-10 Home Warranty and project managers check in at the three-, six- and 12-month anniversaries to answer questions and address any issues.
Throughout the process, communication is key – both among team members and between the LIDA team and clients, Dave emphasizes. Tools like the company's cloud-based project management software provide everyone complete access to the project, including budget, schedule, communication and construction documents.
"Communication is at the heart of everything we do, from those initial meetings until we hand over the keys to their brand new home – and afterwards," Dave says. "Clear, regular communication ensures that everyone is on the same page, that the project progresses smoothly and that if any questions arise, they're answered promptly."
To learn how the LIDA Construction team can make your home dreams come true, visit lidaconstruction.ca